HURRY!
Get these Limited India Currency Sets!
Get the India Coin Set
Featuring 8 Uncirculated Coins!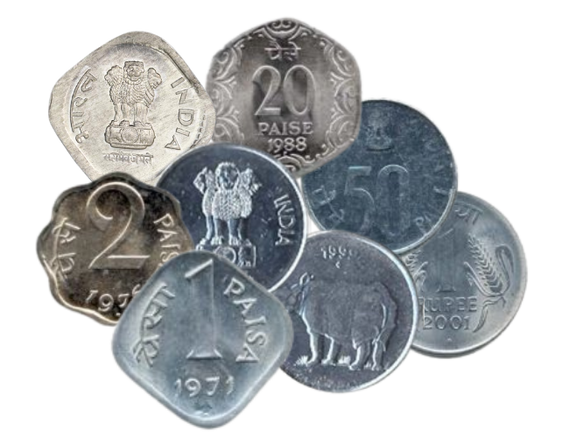 This 8 Piece Set includes 1 of each of the following uncirculated Indian Coins:
1 Paisa
2 Paisa
5 Paisa
10 Paisa

20 Paisa
25 Paisa
50 Paisa
1 Rupee
HURRY! 
Only

25

of these 8 Coin Sets Are Available!
Get the Ancient India Coin Set
Featuring 3 Coins from History!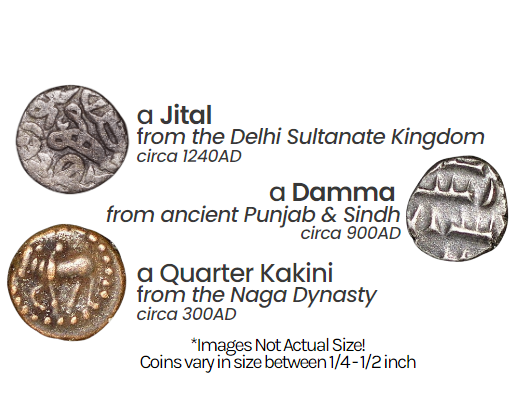 This 3 Piece Set includes 3 ancient coins, each from different historical eras of Historical India:
a Jital from the Delhi Sultanate Kingdom (1240 AD)
a Damma from ancient Punjab & Sindh (900 AD)
a Quarter Kakini from the Naga Dynasty (300 AD)
*the coins displayed vary in size between 1/4-1/2 inch
HURRY! 
Only

15

of these Ancient Coin Sets Are Available!